Testimonials about Geoff Walsh, The Real Estate Expert
TM
Geoff Walsh has a proven track record as The Real Estate ExpertTM in the greater Dallas / Ft. Worth area, including Coppell, Flower Mound, Southlake, Colleyville, Grapevine, Keller, Irving and Lewisville.
"Geoff is amazing! Savvy, smart, and such a valuable guide to us throughout this whole tricky process. Geoff is also incredibly patient and calm, which was greatly appreciated during some stressful days along the way! We interviewed many realtors before we chose Geoff, and we met no one else with his fun, confident personality and wealth of experience. He sold our house in a shorter time and for a higher price than all other realtors we interviewed, too! Thank you, Geoff. Our family is grateful for your efforts, your professionalism, your skill, and your friendship!"
Mike and Lisa Eischer
"Geoff did a great job selling our house and made it an easy process for us from the first time we contacted him until we closed. He produced exactly what he promised. Our house sold for above list and we closed in less than two weeks from the day we put it on the market due to the multiple offers he brought us after the first day of showings. I highly recommend Geoff!"
Patrick Holladay
"Me and my wife just closed on our house yesterday. I have known Geoff the last a couple of years. Mr. Geoff Walsh is an AWESOME guy. He handled his job very well and in a timely manner, and he takes care of his customers very well. My wife and I really appreciate all his work. He is very educated not only in his profession but also many different sectors too, and he replies to all our questions/concerns very clearly. We definitely will use him as our realtor for our next home purchase and sale. We have encouraged all our friends to use Mr.Walsh as their realtor."
Raju Kumar Pangeni
"We were a relocation client that was assigned to Geoffrey Walsh. Good things are meant to be! We were moving from North Carolina into the Texas market/state, brand new with limited knowledge of the areas and schools. It was obvious rather quickly that Geoff knew his stuff! He knows the "ins and outs" of the DFW metroplex and, honestly is a wealth of knowledge. He's a no-nonsense kind of guy and stands up for his clients best interests - I would never want to be on the other side of a negotiation table from him. We were very pleased with his work and always felt like we were in great, knowledgeable hands during the entire house buying process."
Shyloe and Greg Luehrs
"Geoff Walsh is AWESOME! He is truly a Real Estate Expert and knows how to work his magic. This is the second time around for me. First buying and then selling. He told me, no worries, that he would take care of selling my Townhome within a week or so. That is exactly what he did. Thank you Geoff! You are amazing!"
Evelyn Garcia
"Geoff helped me in buying my first home and then selling it two years later. The entire experience was great. Geoff is very educated on his trade and can answer any question. I will definitely use him again when buying my next home."
Will Foldi
"We have bought multiple houses with Geoff's help and he now has become like part of our family. With my reference, he helped my own sister get an amazing home at amazing valuation. Now he is a rock star in our community but with down to earth and caring personality. We have dealt with other real estate agents before and they were good but nobody can surpass Geoff's knowledge of real estate market and even economy as a whole in relation to real estate market. More importantly, what sets Geoff apart from the rest is that he "takes care of his customer". One may ask what is there to take care of as you find the house you like, pay and get the house. Not so simple - there are many things that go on before and even after closing the house and when a real estate agent is there to help and advice, unconditionally, even after you move into the house that is something - One will know what I mean only after dealing with Geoff. We will definitely be buying more houses from Geoff. Geoff loves his job!"
Smita and Sudeep Bhattarai
"My wife and I just closed on our home earlier today after using Geoff as a buyer's agent. Geoff did an absolutely outstanding job at all points in the process - from initially reaching out to us to get a sense of what we're looking for to always being available and willing to show us homes to coming with us to our closing date to go over the myriad of documents we were signing. He was friendly, knowledgeable, always available, and accommodated us when scheduling showings despite our limited availability. He provided candid feedback on the homes we looked at, including potential drawbacks to properties that we were looking at. He was an incredible asset to have as a first-time homebuyer. I would wholeheartedly recommend Geoff to anyone in the DFW area looking for a realtor, doubly so if you're looking for homes in the northwestern Grapevine/H-E-B area. I look forward to working with Geoff again when the time comes to sell our current home and look for another."
Dr. Alex Cole
"Geoff was absolutely brilliant! We are new to the Fort Worth area, and didn't know what to expect in this crazy market. Geoff laid out very realistic expectations, gave honest opinions of homes and neighborhoods we visited, listened to our concerns, and reassured us along the way. When we were ready to throw in the towel, Geoff kept us motivated; when we finally found the perfect house, he walked us through the process and answered all of our questions. We strongly recommend Geoff's services to anyone, and will definitely turn to him when we are ready to sell. Call Geoff TODAY!"
Jason Kelley
"I would absolutely refer Geoff!! He is so knowledgeable and helpful!! His speedy responses to any questions I had made the whole process of buying our new home go more smoothly. He made a point to be at every important meeting we could ever want him at!! If you want an amazing experience buying a house go with Geoff!"
Jessica and Michael Evans
"Geoff is awesome! His knowledge in the industry is second to none. He is always available and answers his emails, phone calls and texts, and is willing to spend the time to explain things. He will help you find your dream house and will always be honest if he thinks it is not the right fit. This is my second time to use Geoff to buy a house, and if I need to buy or sell in the future I know who to call."
Kevin McCormack, American Flyers
"I have known and worked with Geoff Walsh for around 9 years now. Geoff is a true professional that always puts his clients needs first and foremost. Whether it's working with buyers or sellers, Geoff just "gets it" and works tirelessly to put his clients in the best position possible. As a mortgage lender with over 20 years in the profession I work with and have worked with many agents over the years. Geoff stands out as the most knowledgeable, professional agent that I work with. My wife and I recently listed and sold our home and though we had many choices with regards to agents, we used Geoff and were very happy with his services!"
Curt Burgess, Bay Equity Home Loans
"We have utilized Geoff as our realtor since 2008. We have used him in two new-build purchases and two sells. Geoff is someone that will listen to your needs and make sure that you are taken care of. He is very knowledgeable of the DFW market and also has a very strong relationship with many builders in the area. He is very good at knowing the market and being able to negotiate well on his clients' behalf. I would highly recommend Geoff for any of your real estate needs."
Brian Brooks
"Geoffrey Walsh was amazing! He guided and assisted us throughout the sale of our home, and helped us find exactly what we wanted when purchasing a NEW home. He was available at all times during the process, listened carefully to our questions and concerns, and explained everything in detail. We really appreciated the time and effort that he put into our home selling and buying experience, and should we ever decide to buy or sell a house again, he will definitely be the one we will call!"
Bryan and Gail Solomon
"Excellent negotiation skills, extremely knowledgeable of the legal paperwork at contract and closing, A+ for Geoff Walsh!"
Benjamin and Kara Jacob
"Thank you for being so patient with us and finding the perfect house for our family. You have helped us beyond words and we are so very grateful for ALL of your help, guidance and the recommendations for our home-improvement needs. Thank you for selling our house! We knew as a fantastic realtor you would get it done quickly! We look forward to your friendship, and good times ahead for us! YOU ARE A ROCKSTAR."
The Snow Family
"Words cannot possibly express the gratitude we have for Geoffrey Walsh. We met him last year at an Open House and from that moment we knew he was the Realtor for us. When we decided to purchase a home this year we reached out to Geoffrey and he made the impossible - possible. He is simply the best and is supported by a team equally as wonderful. He immediately put us in touch with a Senior Loan Officer who knew what program we qualified for and from there on out it was smooth sailing. We were pre-approved and just settled in our home a few days ago. I believe with all my heart we would not be sitting here in this living room if it was not for Geoffrey. My family literally cried with happiness when we brought them to their new home. Geoffrey should know he is not just finding homes- he is making families' dreams come true!"

Geoffrey you are truly amazing!"
Robert Robinson and Zindzi Ligon
"Thank you so much for all the hours you put in helping us find the perfect house. After many weeks (rather months) of driving around and viewing various homes, and having deals not materialize, you performed a miraculous act! You found us a lovely house that we can afford in a neighborhood with good schools for the kids. You are a terrific realtor and friend.

We are enjoying our new neighborhood and kids have already made friends. Wishing you good luck on your book...and don't forget to send a signed copy of it..:) "
Aarti and Diwakar Dewan
"Geoff Walsh -you SO rock!! I am so glad I picked you as my relocation realtor. This is the 5th time I've moved and you are BY FAR the BEST!!! Put me down as a #1 fan and reference in the future! Thank you!!!"
Micaela McLean
Amgen
Relocation Client of Cartus Corporation
"Leila and I are people who take the word "home" seriously. It's not just a house that you can pick from endless MLS listings, it's a place where you feel proud to pour your hard-earned money. It's a place where at the end of a long trip, all you can think of is walking through that front door. Nothing beats waking up on a Saturday morning at 'home.'

The relocation from Austin to Dallas last year wasn't easy for us, especially after owning a home we loved for over seven years. We were moving to a big new city with few familiar faces. While we waited to sell our home in Austin, we had met several Realtors who were more interested in pre-qualifying us than building a true relationship.

I'm glad that Leila and you connected online. You really proved my pre-conceived notions about Realtors wrong. You genuinely listened to our plans. I'll be the first to admit that I'm very picky when it comes to finding the right place to call home, but not once did you try to sell us into something that we weren't excited about.

In fact, I think you set some sort of record - you showed us the Dakota home on the first day we met and not only got us an amazing deal, you kept fighting for us through the whole process, making sure that we got true value for our money.

What really impressed me was not only the care and friendship you showed us during the month that we worked together, but the fact that you put your extensive knowledge of real estate to our benefit. I was impressed by your knowledge and your attention to detail. Your confidence in your work and the amazing deal made the decision to buy the Dakota model home feel right.

Thanks from Leila, Evie and myself for everything you did to help us find the right home. We're so pleased with Lantana and the house that we hope to be here for a long time.
You really made us feel like star customers... but most importantly, you showed us genuine friendship. Thanks for everything, Geoff!"
Chris Moujaes & Family
"I can honestly say it was a great pleasure working with Geoffrey Walsh as my realtor. His customer service skills were excellent. He went above and beyond my expectations in the handling of my real estate transactions - he was involved in the purchase of my new home and the sale of my old home. My sale was seller financing and Geoff pretty much "babysat" me through the process. He had a habit of saying "no worries" and that pretty much summed it up. I was very appreciative of his hard work and I would highly recommend him to anyone."
Vicky Birmingham
"I just wanted to let everyone know that Geoff Walsh is great. Geoff is absolutely the best in his field. I worked with him for almost a year before finding the perfect home. Throughout the process he was nothing short of spectacular. I am the perfect example of an over analytical research fanatic. Geoff Walsh showed me numerous homes and never pushed anything on me. He was patient and treated me like a friend and not a commission. He educated me on things to look for in homes and wasted no time in telling me if a house was poorly built. Geoff Walsh is a great listener and truly knew my taste and what I was looking for. He handled all the negotiations and got me the home of my dreams well below market. I've worked with other realtors in the past and no one comes close to Geoff. He is truly THE EXPERT!"
David DeLaGarza
Mercedes Finance Director
Park Place Motorcars Dallas
"Geoff Walsh has earned recognition as one of the top real estate sales agents for one reason: impeccable customer service.
As a physician with a very busy schedule, Geoff made both the purchase of our new home and the sale of our existing home a painless process. Geoff was always available - both night and day. He even returned calls when he was out of town on vacation! His professionalism was beyond reproach. His turn-key contacts for movers, painters, roofers, and contractors were invaluable.
We would highly recommend Geoff Walsh and Weichert, Realtors to anyone looking to purchase or sell real estate.
Thanks again, Geoff! "
Hoyt W. Frenzel, MD
"We loved working with Geoff Walsh, our real estate agent, because he was always available, very thoughtful and attentive, and knows the business as an expert and leader in the industry. Geoff was involved in each step of our house buying experience. He took time to explain complicated things to us that most agents could not due to the technical nature of new construction. In summary, Geoff is a great agent, in addition to being very resourceful and proactive. We recommend him to anybody that needs to buy or sell a house."
Ann-Marie and Dr. Ryan Gordon
"We came across Geoff Walsh purely by chance. He just happened to be representing the family that was leaving a house that we were interested in looking at for purchase. We were not able to do anything at the time, but wanted to at least begin looking at market options. Geoff was great from the get-go. He wasn't pushy by any means. He would politely send a nice email every once in a while letting us know he was still there for us if we have any questions and to let him know when we were ready to really get started. A few months later, we were ready to get serious about our search. We notified Geoff of our likes/dislikes and very quickly he turned around a starter list of homes for us to visit. It wasn't until we started looking at homes with him until we realized what a great asset Geoff would be. He truly takes note of what you like and don't like within a home. He pays attention to what you like in one house and not in another. He pays attention to what you want in a neighborhood. The best part of all, Geoff knows what he is talking about and tells it like it is! We went to a number of homes with him, and never really found the "wow" we were searching for, and partly because of Geoff's attention to detail. He notices things you would never observe on your own such as issues within a house that could become much bigger problems and costly over time. Even if you find a house you think you like, he lets you know what is real with the house, and why it may not be the best choice. Not that he takes it off the list, but he helps you keep looking until you're completely satisfied. He truly looks for your best interest. He wasn't interested in just finding us a house as quickly as possible. Once we found what we were looking for, which ended up being a new build (that we never once thought we could do), this man again shows his weight in gold. He truly knows the industry. He knows what to negotiate and far he can go. Once the building started, he was there with us the entire way helping make sure everything went smoothly. Because of Geoff Walsh, we have an amazing, beautiful first home. We truly feel that without his hard work and dedication to us and what we wanted, we never would have found the gem that we did. Thank you Geoff!"
Brian and Megan Brooks
"I really want to thank Geoff Walsh for selling our house in a time of turbulence. Prior to listing with Geoff Walsh, Jacky and I had the house on the market for nearly 7 months with another agent who never created any activity after the first month to sell the house. With two mortgages on my plate and declining property values he managed to sell our house before financial Armageddon hit Wall Street and the economy. You will never know how much I appreciate his help for selling our property. My family and I are truly indebted to Geoff and Angela."
Sincerely,
Jacky and Dr. David Curtis
"We recently were transferred to Texas from out-of-state. We had the flexibility to locate anywhere in the DFW area. You can imagine it was quite intimidating with the vastness of the area. We contacted Geoff Walsh after being referred to him from a co-worker. Geoff immediately took our call and starting working for us. He listened to our needs and quickly helped to generate areas in which we may be interested in living. Geoff was very flexible and helped us to change our search parameters as we continued to refine our exact needs.
My wife and I were both impressed and very grateful for Geoff's broad knowledge and keen eye looking at every detail in the houses we considered. He was quick to point out strengths of houses as well as possible areas of concern. Geoff also was very helpful in the negotiation process helping us to achieve a great value in our home. We are sincerely thankful to Geoff for helping our transition be a very smooth one."
The Lindsey's
"We were in search of a home following a promotion and transfer from Tyler. With our second child on the way in a matter of weeks, we needed to find something quickly. Our search for a home did not start out smoothly. The first two realtors we worked with did not listen to our needs and they both tried putting us in areas we were not interested in. Both realtors used the pregnancy as a way to pressure us to make quick decisions. We were not impressed with this type of sales technique and continued to look for a property we really liked.
When we met Geoff Walsh it was a day and night in comparison to our previous experiences. He was very knowledgeable about the market and provided us with the information we requested. He really listened to our needs and concerns. Our initial inquiry was by phone. Geoff immediately returned our call while vacationing in Europe and put us in the hands of his associate Jeremy Galloway. Jeremy was equally professional and knowledgeable. Upon his return to the states we met with Geoff and he assisted us with every detail from finding our home to the inspection and finally meeting with the builder to make sure our requests were granted. Geoff remained in contact with us throughout the whole process until closing. His professionalism and expertise is incomparable. If you are in need of a realtor, Geoffrey Walsh is the best hands down."
Eleascia & Jesus Valdes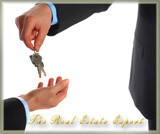 "Karen and I would like to thank you for the professional manner in which you represented us in selling our home in Colleyville. We had the house on the market for quite some time before listing with you, and we really felt a difference in momentum when you took over. Given the difficult real estate environment we are in, we were very pleased to get the house sold and appreciated the manner in which you kept us informed of showings, and aggressively negotiated with potential buyers on our behalf. Thanks again for your help! We would certainly recommend you to others and would use you again without hesitation!
Thanks again,"
Danny and Karen Coleman
"We had negative experiences with realtors in the past and were very hesitant to utilize one for the purchase of our new home. We happened upon Geoff Walsh at an open house, and he offered to show us some homes in the area, which he did. We were extremely impressed with Geoff's professionalism, attentiveness and knowledge about the real estate buisiness. We were quickly won over by his honesty and friendly demeanor. We are so pleased with our new home and neighborhood that we do not forsee ever moving again, but if that situation ever arises we will be calling on Geoff to provide us with his outstanding services. We also listed our house with Geoff and we were amazed at the pictures and narrative on the brochures he produced. I have to say I have never seen a home flyer as professional and well written as what he provided for us. After seeing the pictures and how he described our home, we thought twice about moving even though he sold the home in 7 days! We cannot say enough about Geoff and what he did for us. We felt his services were well worth the money. We are more than pleased in our new home, and since Geoff lives around the corner, we have not only found a realtor but also a friend. Thanks Geoff!"
Bernd & Ashley Krafthoefer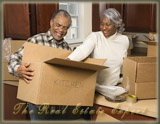 "We relocated here from Virginia in March and did not have a lot of time to find a home. Geoff was able to quickly accommodate our inflexible schedules and was fully prepared when we arrived. He certainly knows the area well, and what impressed us the most was his knowledge of the real estate market in general. There wasn't a question we asked that he wasn't able to help us with. He is professional and personable, and to say he is well connected in the area is an understatement. He has detailed information on any questions we asked about the builders, other agents, financial institutions, insurance brokers, contractors, and property inspectors. He was a real pro at directing us through the finer points of getting into our home and we trusted his opinion and judgment. He asked us numerous questions about what we were looking for, and as a result we ended up purchasing the first home he showed us after looking several other homes. Throughout the entire process he was always just a call or email away and answered all our questions immediately. We are thrilled with our choice and highly recommend Geoff Walsh."
Norman and Theresa West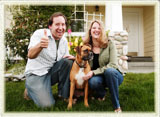 "We cannot recommend Geoff Walsh highly enough; he is much more than an agent, he is truly a real estate professional in every sense! Geoff found and sold our home to just the right buyers and packaged a tremendous deal for everyone, and then he and his team (compliments to Jeremy) found and recommended the perfect area and builder for our new home. Walsh worked hand-in-hand with the sales office of the builder, which we found to be a rarity today, as most typical agents avoid working with builders and new construction, and his product knowledge on both the sale side of real estate and the buying side is unparalleled. From a negotiating perspective, Geoff has a unique ability to understand what people want and what's really important to them, and he uses this skill to close deals that makes everyone happy and a winner. Thanks Geoff!!"
Dan and Kelly Galloway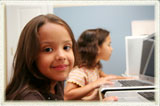 "We have built and sold five houses in our twenty seven years of marriage. In this case, I really had wished you were our agent. Realtors never permit the buyer and seller to be in the same room unsupervised, you truly have a unique way of doing business. Spending the time with your buyers was not only fun but we were able to answer a lot of their questions about the house that normally, they would have had to figure out on their own. Heck, I even backwashed the pool to show them how. The service you gave your clients with regard to who and how to finish the upgrades the way they want, is a service I have never seen before! You truly are a FULL SERVICE realtor. It is for this reason I had you speak to my neighbor who is putting his house on the market. I hope we get to move back to TX some day and experience the purchase side of your service for ourselves! Geoff, great job for your clients AND the seller as well."
Barry Buchner
SVP Technical Sales and Service
Coleman Natural Foods
"Geoff delivered excellent service! Knowing my elderly mother was unable to grasp and handle the details of her transaction he interfaced with me regularly and took the extra time to explain the details to my mom. His follow up on the details of our sale was prompt and timely. His advice was professionally sound and communicated with concern and care. My mother and I truly appreciated his patience and care. Trust me, he is not just any other realtor. Call Geoff when you want to buy or sell your home. You'll be glad you did."
Lou Laste
Director Communications, Verizon Foundation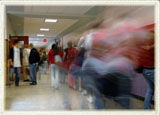 "We found out we were moving from Las Vegas, Nevada to Dallas, Texas on October 30th. Over the next month and a half we were blessed to find Mr. Geoff Walsh. We actually landed in Dallas on the Tuesday before Thanksgiving. Geoff had been in contact with us up until our arrival and on our first day we looked at four houses until we were stopped in our tracks by my husband's work schedule. That afternoon Geoff continued the hunt on his own and late in the afternoon, I received a call saying "I'm standing in your house." He was correct!! We bought our home the day after Thanksgiving, as this kind gentleman gave up his Thanksgiving plans to make it happen. We spent Christmas morning in our new home, our first house purchase, thanks to the expertise and dedication of Geoff Walsh. With all the pains of a move, not only we adults, but our 8 year old son, got the best Christmas present we could have hoped for because this man is REALLY an expert and a heck of a nice guy!"
John D. Wells and Susan Gurzynski-Wells
"You guys have a great realtor, he is really going to bat for you guys. One of the best I have seen in a really long time!!
Please feel free to call me if you have any further questions. Thanks!!"
Tye Elder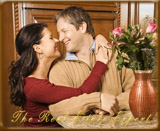 "We met Geoffrey Walsh through our relocation service Oxford Relocation when we moved from Fort Lauderdale , FL to Flower Mound TX. Geoff was great to work with long distance, as he researched our needs first and then narrowed down the selection of homes to meet those needs. When it was time to fly to Dallas to begin viewing homes, Geoff was more then happy to rearrange his schedule to accomadate our needs. After showing us a few homes, he took our comments and reactions into consideration. By the second day Geoff showed us the home we ended up purchasing. Not only does Geoff have the knowledge and know how, but he has great connections within the industry. He introduced us to our builder, as our home was brand new. We thought this was a good connection since Geoff was not only showing us preowned homes, but also recently completed new construction. He also introduced us to the representative we ended up using for our financing as well. Geoff is strong in knowledge of neighborhoods, skilled in negotiation ( a key benefit ) , and his personality makes him the professional I would utilize again and again for my real estate needs."
John C Marinaro
"It is with great pleasure that I write to commend the efforts of Geoff Walsh in his role as a real estate professional for my wife and I. We recently purchased our First New Home in Savannah Texas and were fortunate enough to have Geoff Walsh as our agent. As first time homebuyers we were entirely unfamiliar with the process. Geoff made the whole experience both educational and painless. From our first offer, to closing Geoff was there every step of the way. His expertise and ease both with the property and with the transaction enabled us to feel that we were always apprised of our options, while feeling comfortable that we were being stewarded in the best possible manner.
I would recommend Geoff Walsh to anyone interested in either purchasing or selling a home."
The Sydors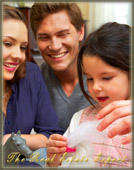 "A short paragraph is not enough space to give Geoff Walsh credit for the way he conducts business. He is professional, ethical, resourceful, available 24/7 and a kind human being, who treats people the same way you want to be treated. As a first time buyer I had a lot of questions, thank you Geoff for your understanding. I was extremely impressed that we were able to buy and close on the house in just seven days. We value Geoff's personal attention that he has always given us. We look forward to using his services in the future to buy our dream home. Geoff Walsh is our realtor for life. I will keep telling my family, friends and co workers about his truly outstanding service."
Aiman Saifeldin
"Our most recent move was not a simple one - thanks to Geoff Walsh it was hassle free for us. Not only did Geoff sell our old house in record time, arrange the lease back while we were waiting for our new house to be built, he was an ever available advisor throughout the entire process. Geoff is a consummate professional and a pleasure to work with. Attending closing on our new property (purchased direct from the builder) in person was a classy and highly personal touch which was unexpected and highly appreciated.
Thank for everything Geoff, we'll be back next time."
Matt and Dawn Jones
"I met Geoff Walsh after calling the phone number on one of his For Sale Listing Signs on a home of interest. From the moment he started speaking about that house, I knew he was the realtor for me. I was wanting to sell my current home and buy another and, needless to say, it was very scary for me since it was something that I had not done before. Geoff's market and industry knowledge and his resourcefulness go beyond words. He was my buying and selling mentor as he guided me through the entire process.
Geoff was able to get me two full price offers in less than 10 days on the home I was selling and helped negotiate the best possible purchase price for my new home I was buying. I would highly recommend Geoff Walsh to anyone interested in either purchasing or selling a home - or both!"
Pamela Kowalski
"As an on-sight sales person for DR Horton, I meet and work with a great number of realtors on a regular basis. While most realtors are good, I have come to realize that it is a select group at the pinnacle of their profession. In my opinion, Geoff Walsh is one of the best in this select group of realtors who knows his business and knows how to service his clients well. During my dealings with Geoff on a number of his clients' new homes, he has always presented the utmost in professionalism. What I found is that Geoff looks for the win-win for both the seller and the buyer. Rest assured, there is no doubt that his clients will receive the best value available. However, he finds a way to make it an equitable solution for all sides. I also appreciate Geoff's accessibility and timely communication during all facets of the sale. Thank you Geoff for all you do to make my job and your client's buying experience a pleasant one."
Todd Boydston
DR Horton Homes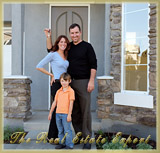 "I met Geoff Walsh through my employer's relocation company. I never put a lot of faith in Realtors as I have been disappointed on many occasions. Geoff immediately provided me with neighborhood details, building specifications, and outlined areas of caution.
I specifically remember one evening while we were looking at homes late into the evening (by flashlight) where Geoff pointed out wood flooring without sub-flooring construction. I might have made an offer on this home if it weren't for Geoff....I could potentially have experienced construction related issues for the entire time I owned the property. It did not stop there...Geoff pointed out foundation piering issues, variances in granite quality, groin ceilings with decorative tile upgrade possibilities, and the long term importance of a hydro-barrier during construction such as Tyveck installation.
In general...Realtors want to "move" homes.....Geoff stands out to me as one of the very few Realtors who has established a successful business as a result of the value, expertise, and commitment he brings to both buyers and sellers."
Gary Stapleton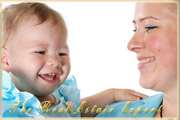 "Nina and I started our home search just before we got married without an agent. Fast forward to today, and we will never do another real estate transaction without Geoff Walsh. He is the best real estate professional, commercial or residential, I have ever worked with.
To call Geoff just a real estate agent in itself is an injustice to the service he provides. We gave him very specific guidelines in certain areas and extremely vague and non-specific parameters in other areas. His ability to listen and then follow through with very specific research to locate properties that fit our requirements was absolutely astounding! Geoff's in-depth knowledge of the DFW real estate market coupled with his thorough research and aggressive follow-through on specifics on each property impressed us very much. He is highly experienced in negotiations and is a gentleman and a professional. He truly looks after your best interests and represents you well during the purchase process. Geoff is also not shy about expressing his thoughts and firmly guiding his customers in a different direction if that is what is in their best interests.
We recommend Geoff highly and intend on doing all future real estate transactions with him as our agent."
Shawn and Nina Sabanayagam
"When I decided to sell my house, I was more than a little nervous. I had never done this before! Luckily for me, Geoff Walsh was there to guide me through the process. He immediately set out a plan to accomplish my goals - to sell fast and at a good price. Geoff suggested some remodel upgrades to maximize the price and minimize the days on market. Within one week, I had new 3 cm granite countertops, stainless steel kitchen cooktop, new frieze carpet in the downstairs, faux paint work on the doors and staircase, a great tumble marble backsplash, and awesome landscaping at far below normal market costs. He dealt with every aspect of the sale, from the remodel work, the presentation and the negotiation, with expert precision, care and concern. Any anxiety that I had was immediately alleviated! I knew I was in great hands. In the end he exceeded every expectation - and the house sold in four days at the price I wanted! Thanks Geoff!"
James Peterson DDS
© 2007-2017 Walsh Equity Holdings, Inc., All Rights Reserved.