Beverly Dingess biography
The Real Estate Expert
TM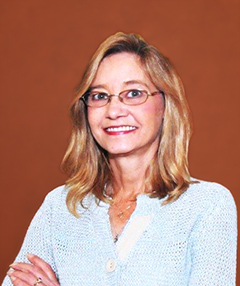 Beverly Dingess is a dynamic addition to the Walsh Properties & Associates team at Coldwell Banker Residential Brokerage. Her work experience has shaped her attention to detail and customer service skills making her a great real estate agent and invaluable asset to any client. She treats all buyers and sellers with the utmost care recognizing that in today's economy attaining clients is difficult but losing them can be easy with so many folks involved in any given real estate transaction.
Beverly graduated from Mountain View College in 1994 and was an integral part of the Dallas County Clerk's Office for over 25 years as Court Manager. Beverly has a strong affinity for local politics and ran for Dallas County Clerk on the Republican ticket in 2010.
She has been active in real estate since earning her license in 2011. She has successfully handled both commercial and residential transactions. She has been a long resident of downtown Dallas and is extremely family oriented with both her daughter and granddaughter. She attends St. Cecilia Catholic Church and has been an active part of the community.
Her goal as your Realtor of choice is to provide you with the best possible service, expertise and knowledge on any given transaction. Call Beverly Dingess at 214-206-6217 today and let her help you make your American Dream a reality.
© 2007-2017 Walsh Equity Holdings, Inc., All Rights Reserved.